Top Gear 23x3
Episode 3
The latest instalment of the world's biggest motoring show sees Chris Evans struggling to keep his lunch down as he rides with Sabine Schmitz in the new Audi R8.
Elsewhere, Rory Reid tests the new Ford Focus RS, Chris Harris attempts to tame Ferrari's savage F12 TDF and Matt LeBlanc gets a whistle-stop tour of London in Ken Block's fearsome 'Hoonicorn'.
Boxer Anthony Joshua and comedian Kevin Hart are this week's Stars in a Rally Cross Car.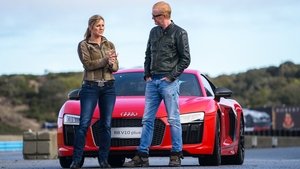 Jun. 12, 2016